REQUEST PRICING AND INFORMATION
Need a Unique Lens for your Presbyopic Patients?
Download our guide to the SpecialEyes 54 Multifocal Toric. Would you like us to send you pricing and multifocal product information? If so, please complete and submit the form below and one of our customer service representatives will be glad to assist you.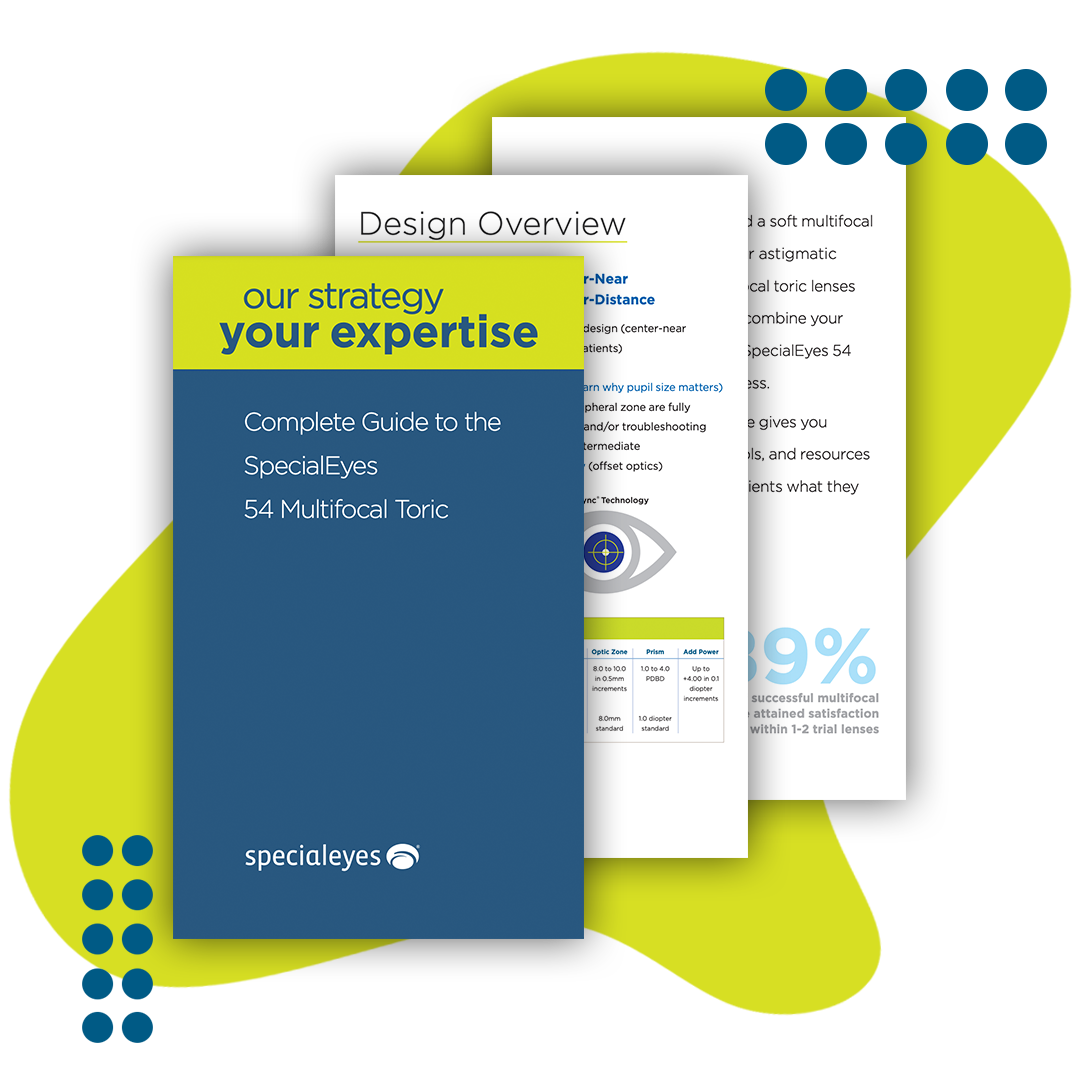 Fitting Strategy
Lens design overview along with a simple process to order.


Troubleshooting
Get our pro tips on troubleshooting the fit of the center-near lens design and center-distance lens design.
Tools & Resources
Access our multifocal simulators, case studies, and enhanced fitting guides.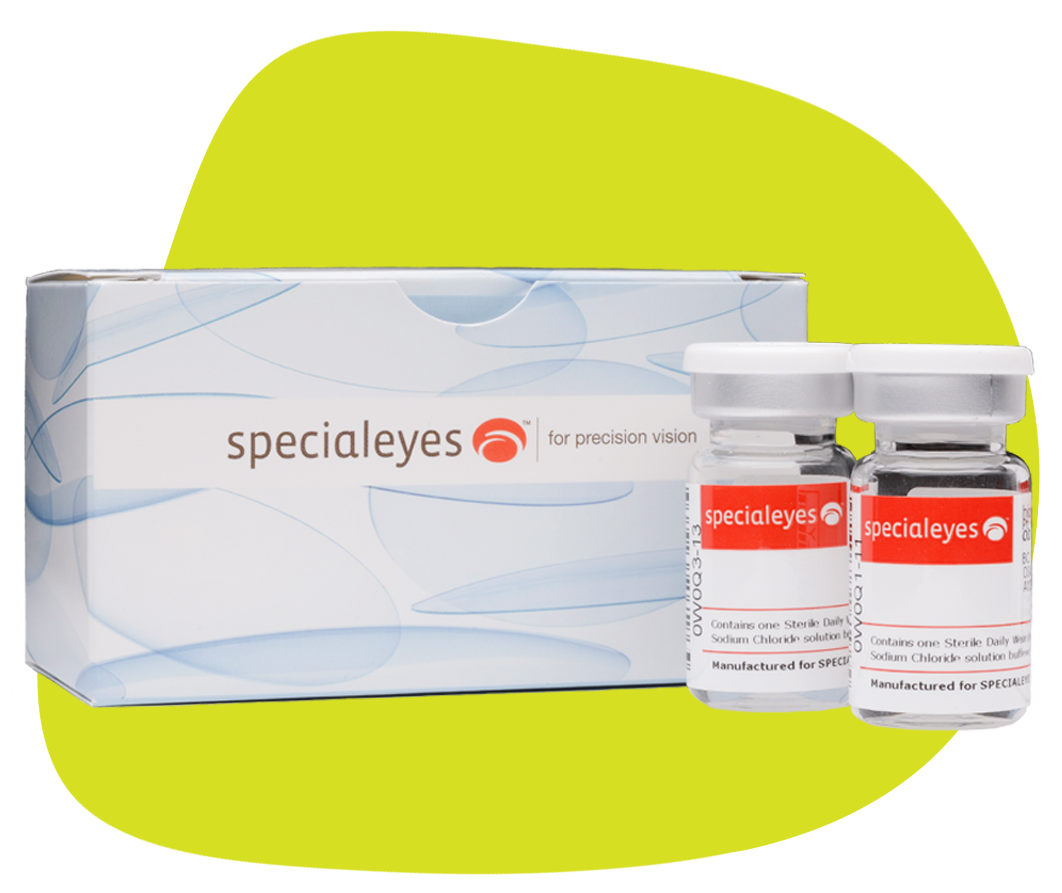 Why SpecialEyes?
When you choose to prescribe SpecialEyes lenses, you will have satisfied patients with great vision, more word-of-mouth referrals to your practice, and increased revenues. Most importantly, you will be seen as an expert in your patients' eyes especially among patients who were once told they'd never be able to wear contact lenses.