REQUEST PRICING AND INFORMATION
Download Our Guide to OptiSync® Technology
Picture this. You are fitting a patient in a multifocal lens. The case seems simple and should be an easy win. But the patient is consistently unhappy. The acuity isn't great and the patient keeps complaining of double vision, halos or shadows. Maybe you try changing the design, adjusting the fit, or tweaking powers, yet for some reason, nothing seems to work.
It's time to evaluate for a multifocal misalignment issue. Download our OptiSync® Technology Quick Start Guide to learn more.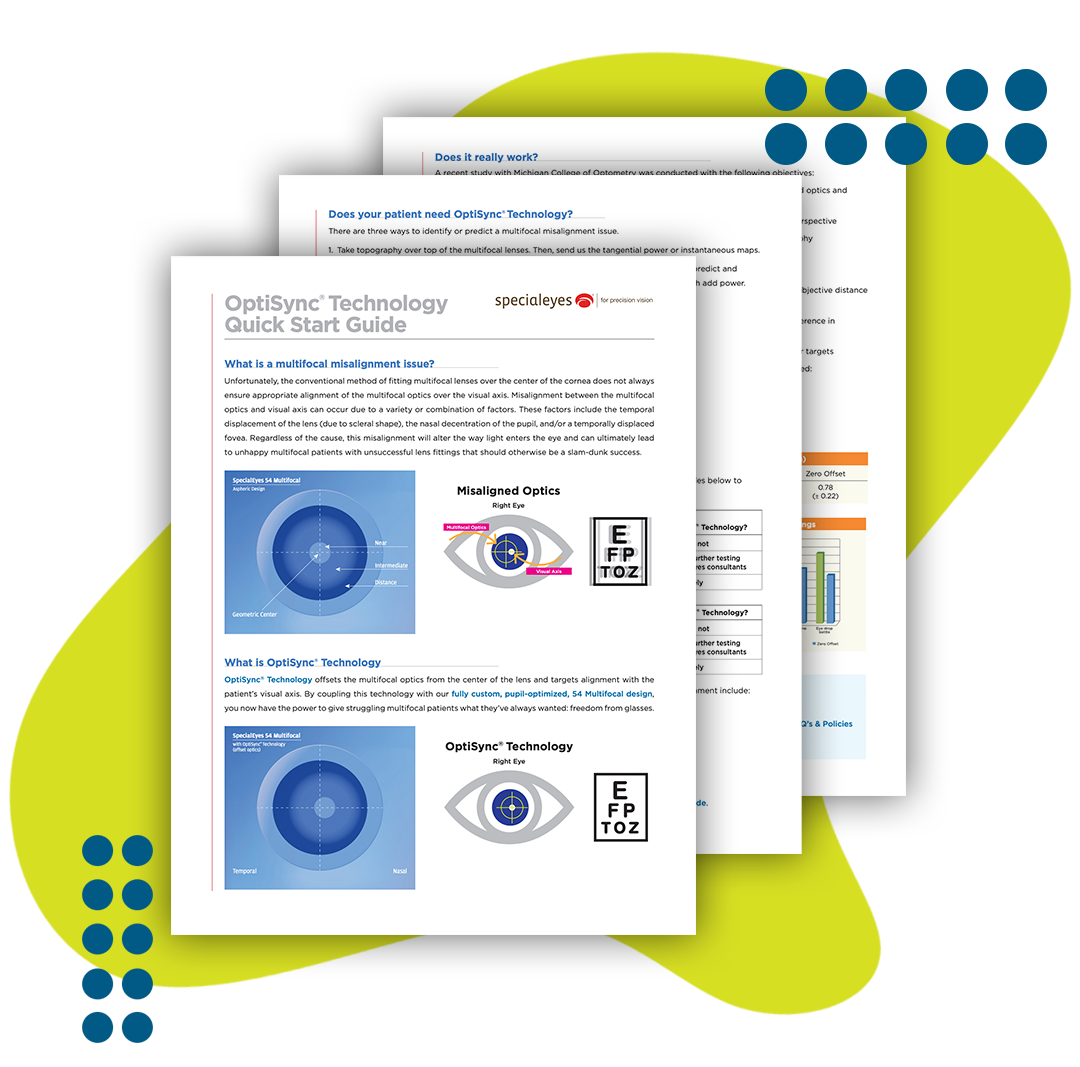 What is OptiSync Technology?
Discover multifocal misalignment issues and how to solve them with SpecialEyes.
Does Your Patient Need It?
Learn the three ways to identify or predict a multifocal misalignment issue.
Does It Really Work?
Read a study at Michigan College of Optometry to learn if OptiSync Technology really works.
Why SpecialEyes?
When you choose to prescribe SpecialEyes lenses, you will have satisfied patients with great vision, more word-of-mouth referrals to your practice, and increased revenues. Most importantly, you will be seen as an expert in your patients' eyes especially among patients who were once told they'd never be able to wear contact lenses.